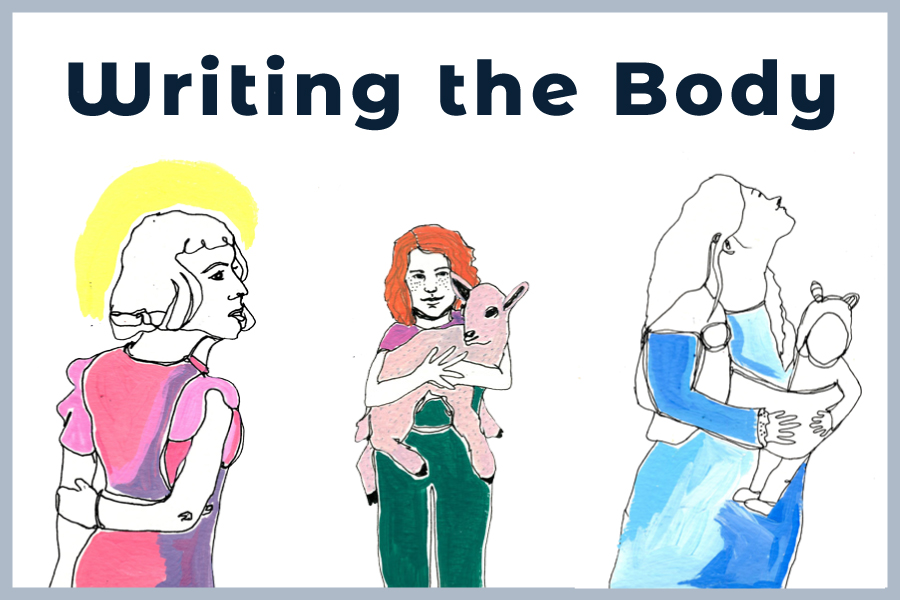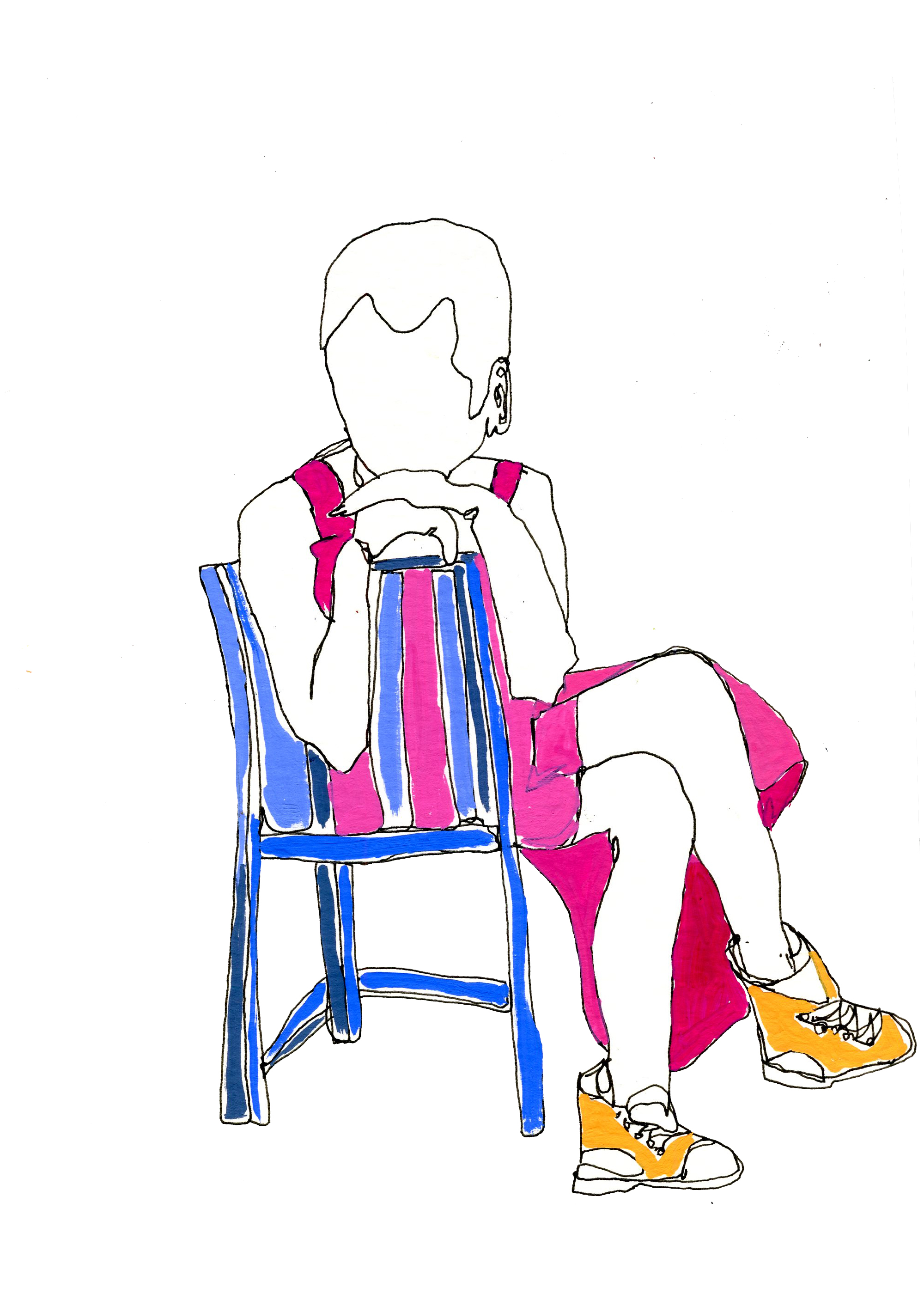 Think about your body.
What are the first 3 words that come to mind?
Every time you describe, judge, or talk about your body, you tell a little story.
In some of those stories, you're strong. In others, your body is a limitation. So often, the most negative words you carry about your body come from other people—from the thoughtless high school boys, to your well-meaning mother, to every glossy ad that has ever promised that you'd be happier if you were rounder here or tighter there.
So how exactly do you reclaim your body from all the voices that insist on how your body is allowed to be in the world?
You've heard all the phrases…
Body positivity

Body acceptance

Positive body image
These ideas feel aspirational. Who wouldn't want to feel positive about their body?
But if you're like many people, you experience a disconnect—a gap between how you ought to feel about your body, and how you actually feel. Body positivity is definitely a step in the right direction, but it can mean you're still using someone else's words to define your body.
The ideas of body positivity or body acceptance can't be the final destination of getting to know and love your body.
They're too generic and abstract, and so they fall short.
They don't communicate the experience of your individual life, in your individual body.
This course—Writing the Body—is designed to help you do work you have never done before to build a unique relationship with your specific body.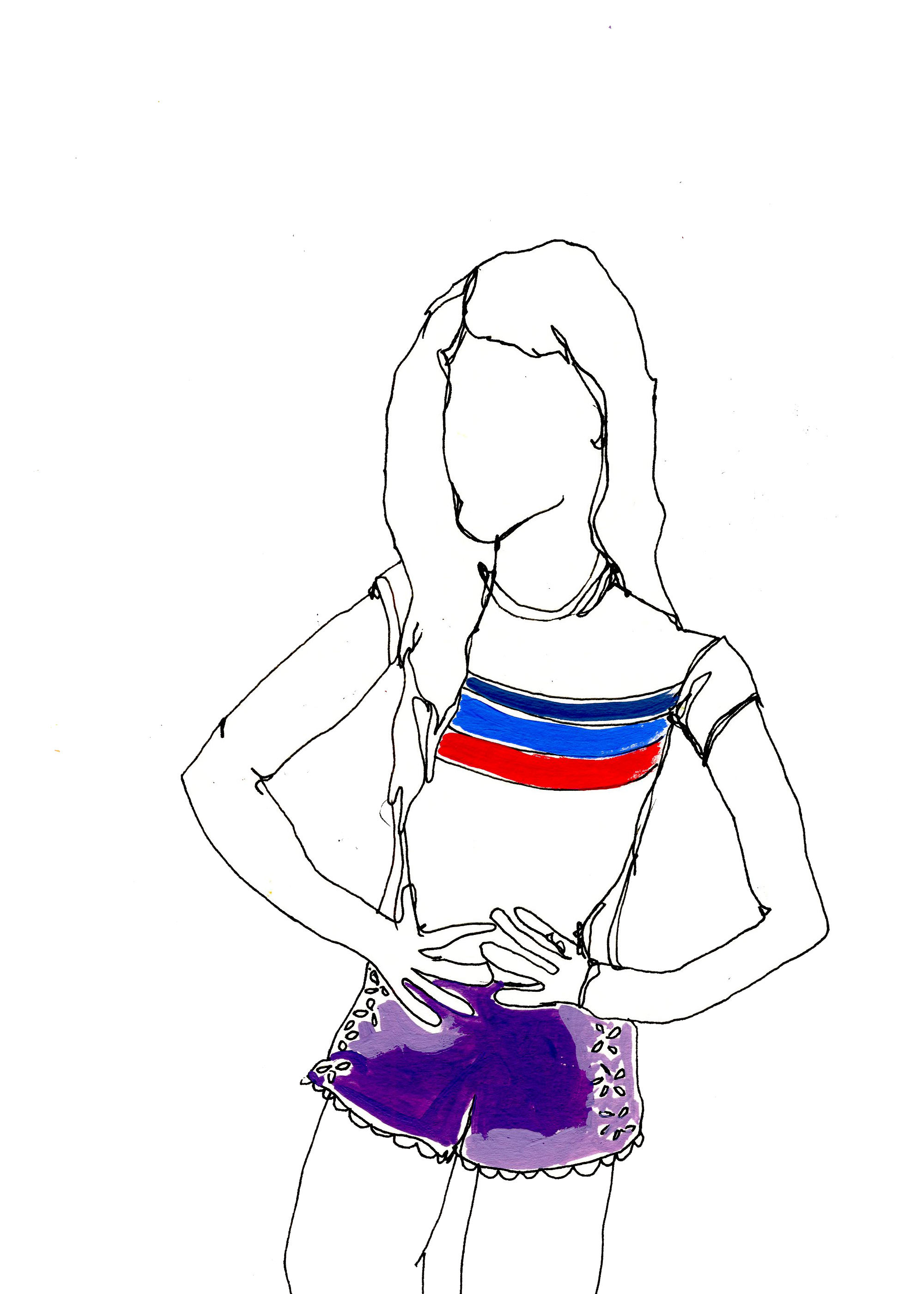 Through a series of guided writing exercises, this course helps you examine any issue connected to your body (weight, sleep, illness, exercise, pain, gender, aging, sexuality, addiction, etc). Together, we chip away at the words other people have given you about your body, so you can discover something much more personal.
You will feel your feet on the earth so that the body positivity you feel is grounded in your lived experience, and expressed in your very own words. As you write with us, you will encounter the beautiful, the difficult, and most of all, the real.

This course does not give you the right story, words, or mantra. Instead, it helps you to step back and examine your own story and words for yourself. This course guides you in claiming the story of your body through writing, no matter what that body is.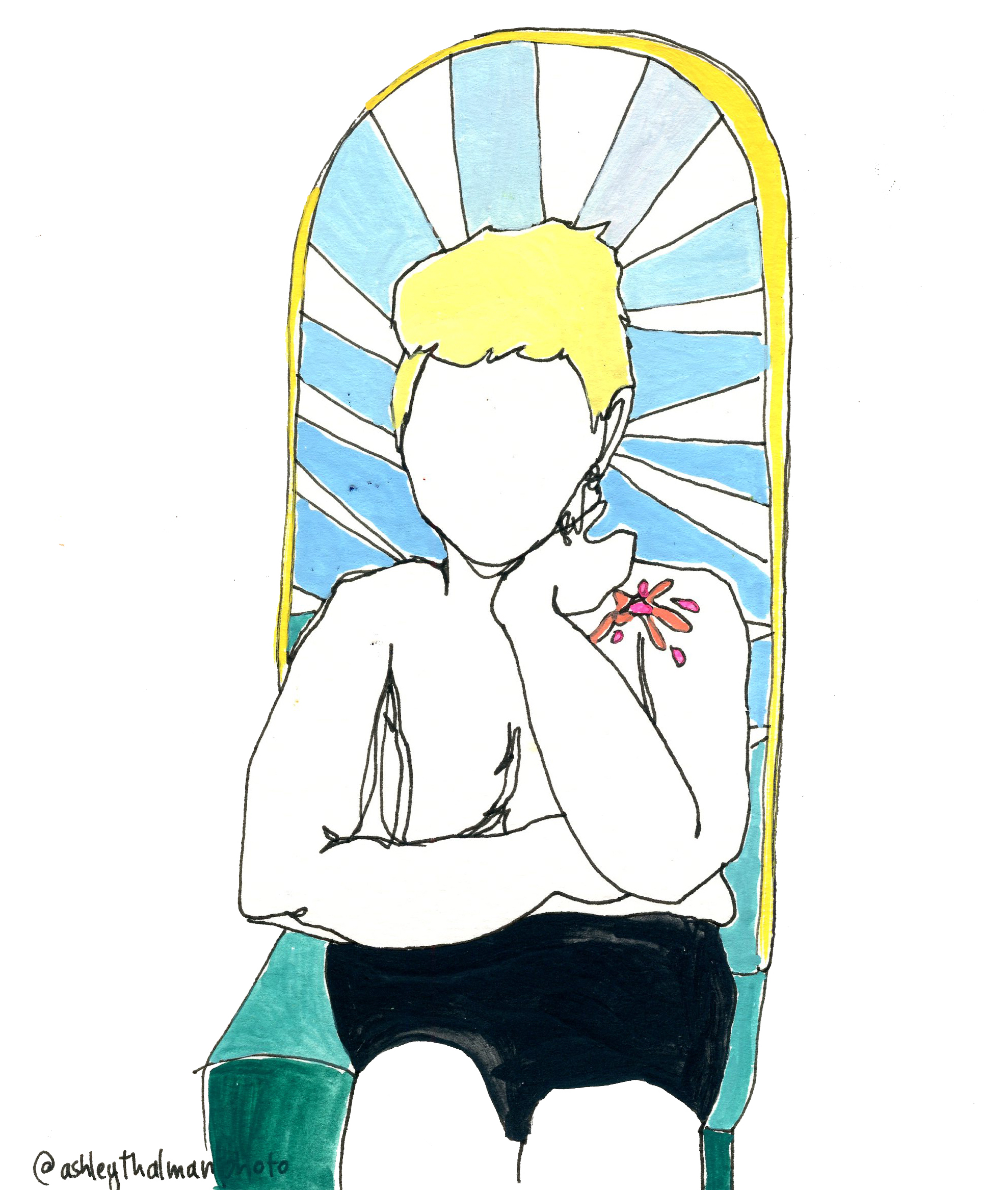 We've also grappled with our relationship to our bodies.
And we've found that writing turns the struggle into a dance.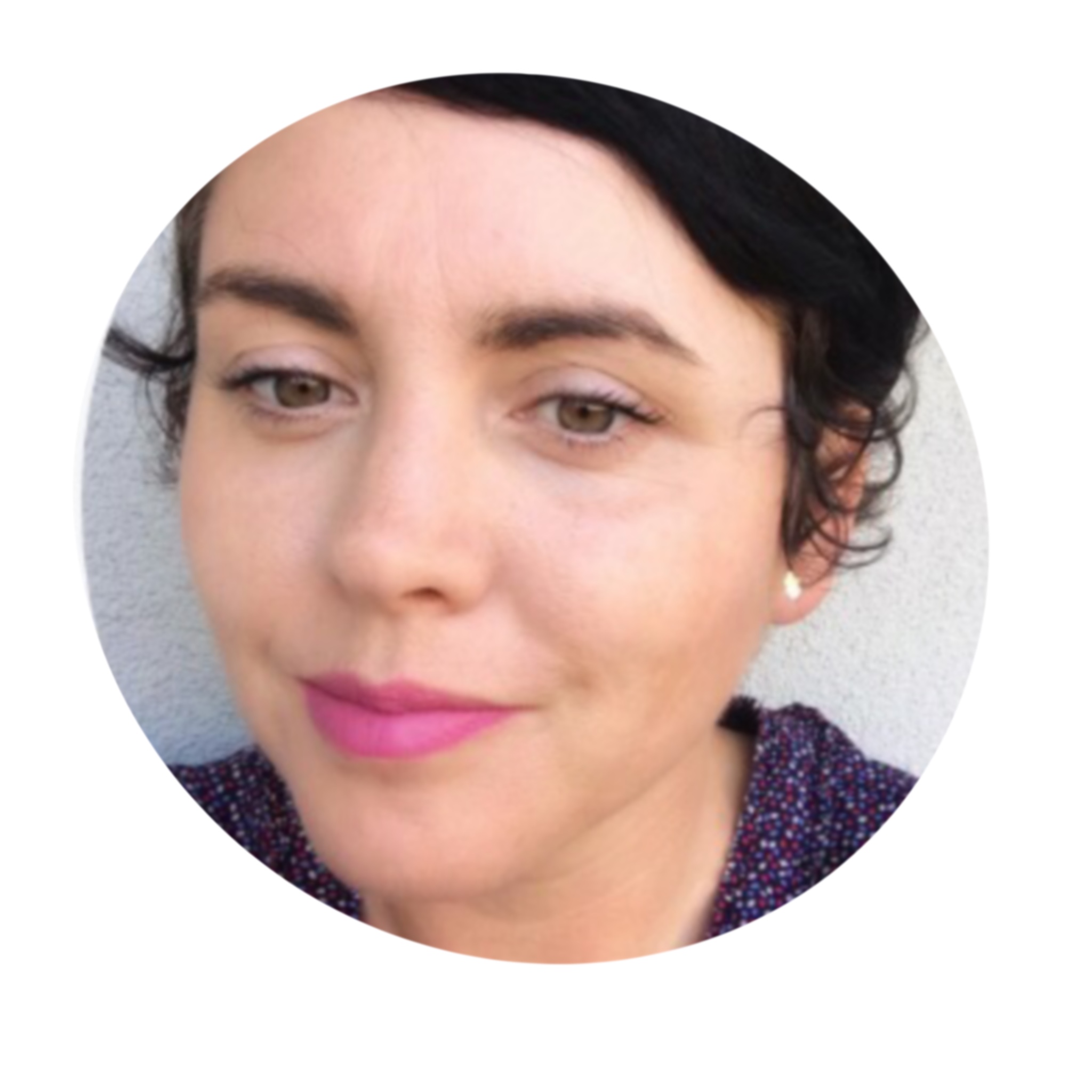 I'm Ashmae Hoiland and for most of my life, in large part because of religious fear, I consciously separated myself from my body. I was afraid of what it was capable of feeling and nervous about fully using it in all aspects of my life. When I was about twenty, I had a boyfriend who was a yoga instructor, and whether I liked it or not, I did a lot of yoga. I remember my body and spirit syncing up for the first time. Years later, being pregnant with and birthing three children brought my body into full view for a second time. I had complicated pregnancies with surgeries while pregnant and three c-sections. A postpartum body, coupled with postpartum anxiety and depression made it impossible to ignore my body. I recognized my children also needed and loved the home of my body and I wanted to feel the same. I began writing, drawing and using my body as a form of understanding to draw from. I recognized that I was certainly not alone in this work and pulled from the stories of other people to better work within my own. In late 2018 I was diagnosed with Multiple Sclerosis, and while I have been lucky in being very healthy thus far, the diagnosis asked me to again be curious about my body and its space in the world I inhabit. I again went to the thing that has always served me best when I don't know what to do, I wrote and wrote and wrote. I don't plan on stopping writing about the body anytime soon because it is ever-changing.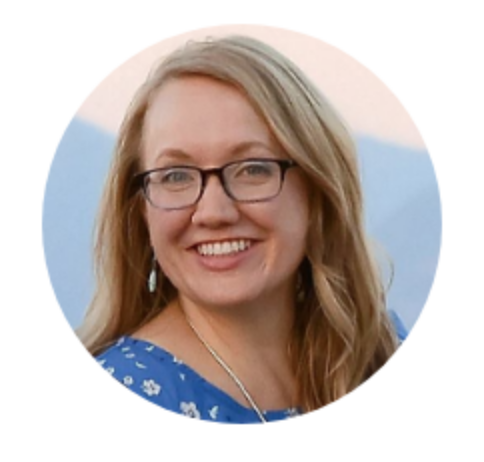 I'm Kathy West and the floor of my life shifted under me when I finally, honestly articulated to myself that I'd been living with an eating disorder for many years. Coming to those words took time because my own physical experience did not match my mental picture of that term. I came to my realization through writing, which is a medium I've used to explore ideas my entire life. I have written, published, or performed stories and essays about miscarriage, birth, weight, insomnia, cancer, and chronic illness. I'm humbled and excited to help you write your way through the questions and stories that are yours to tell about your body.

Both of us have done the work of rewriting our stories.
Looking back, we both know that this particular course would have been useful to us.
And that's why we created it for you.
What will you get by registering for Writing the Body?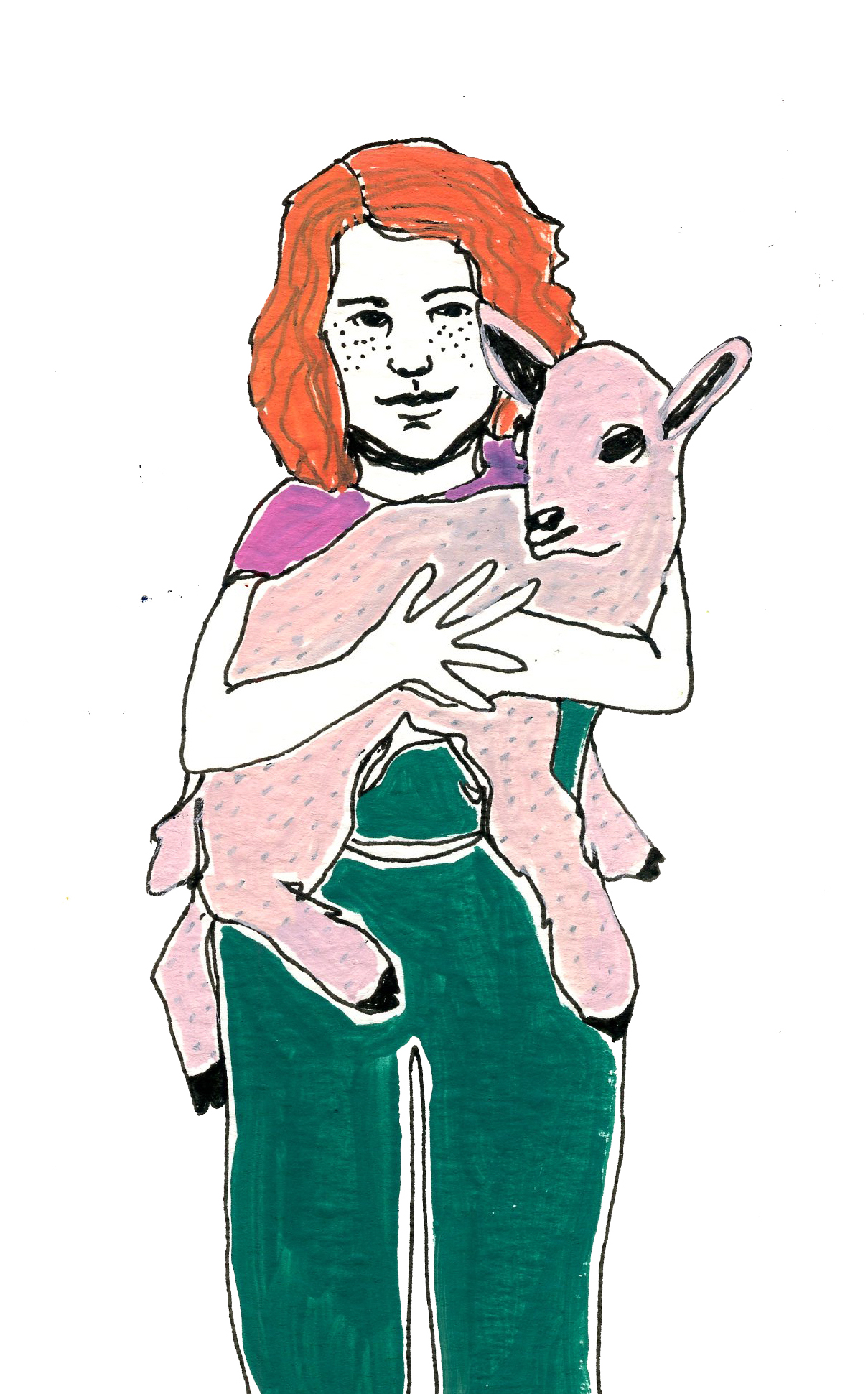 Even though body positivity is a by-product of the writing we do together in this course, it's honestly not the point.

At the end of 6 weeks, you won't just click your heels and love your body forever. You will arrive at the end of our 6 weeks together with a clearer, deeper relationship with your body. You will feel more confident in putting your own experience into words. And you will have a greater sense of freedom to live life in the body you're in.
What's included in this course:
Six classes, broadcast live to you online, wherever you are. (All classes are also recorded and available to watch after each class has taken place.)
Access to Exclusive Interview with Lexie Kite, Founder of Beauty Redefined
Full course workbook with writing prompts, lesson notes, and course information.
Personal instructor feedback on a short piece of your writing.
Weekly essay readings + list of contemporary writers who are writing about the body, for further inspiration.
Access to our Mine To Tell Facebook writing group—a community of writers who are focused on finding their voice, just like you.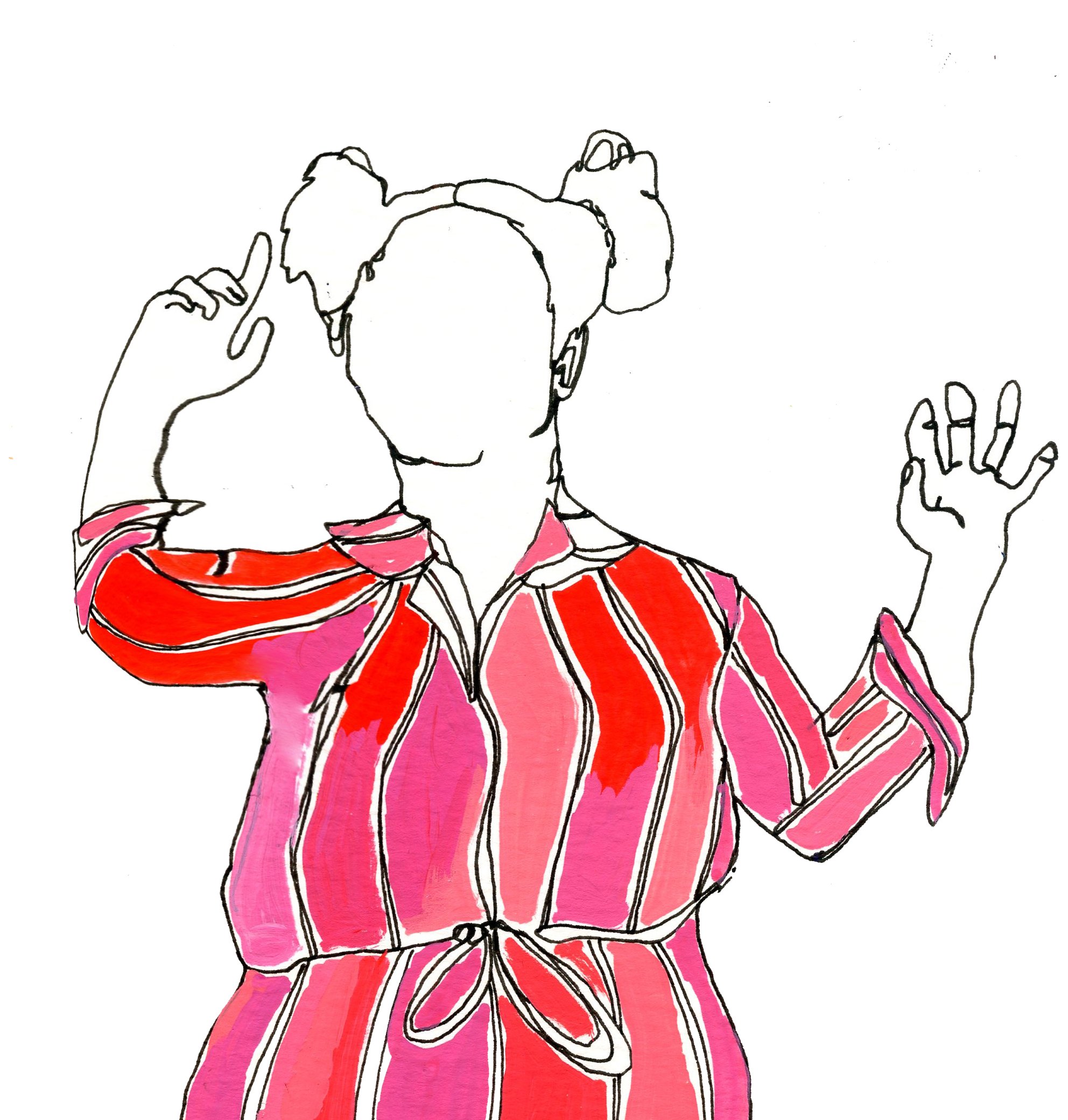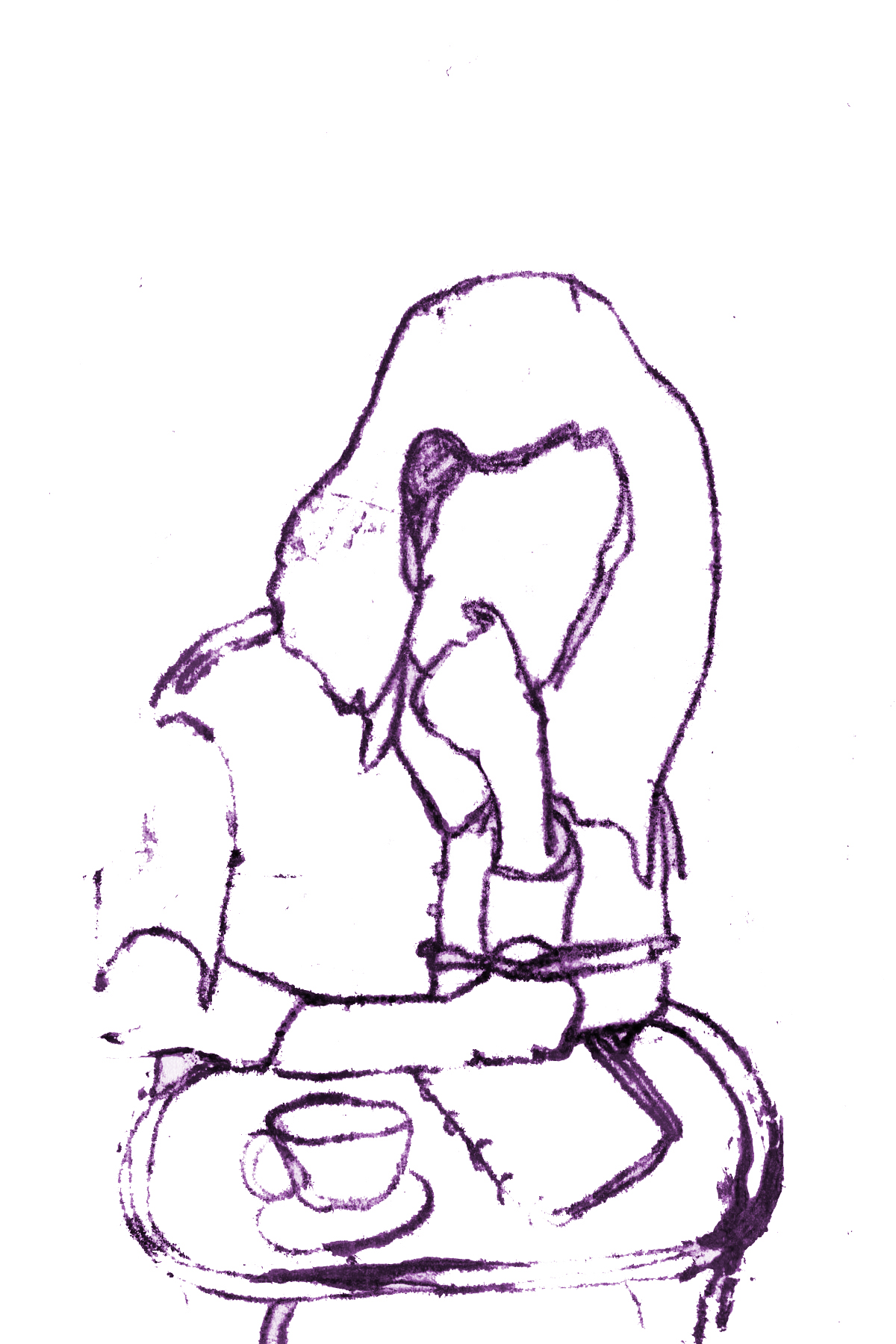 "Ashmae and Kathy, the teachers and both very gifted writers, reminded me of yoga instructors - so kind and encouraging and offering alternative 'poses' for those of us who lacked confidence in our abilities."
—Donna T.
The Six Classes in This Course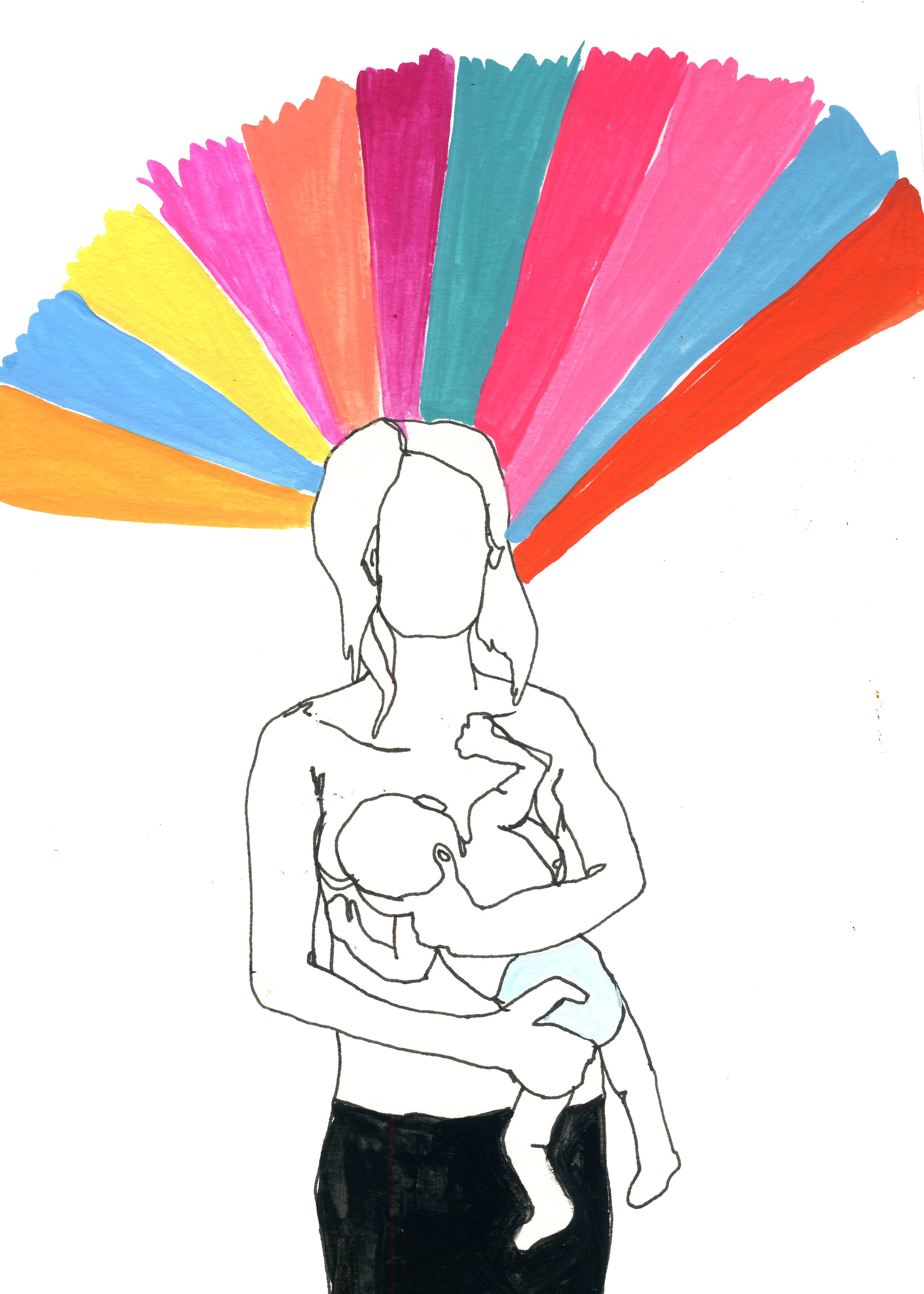 Lesson 1: The Titles You Hold About Your Body
All of our bodies have origin stories, and those stories often fetter us or frame our lives in the present. The writing steps in this lesson help you look that origin story in the eye to see if it deserves to wield the power it carries.

Lesson 2: Re-writing the History of Your Body

One exciting aspect of writing is the ability we have within us to rewrite our own stories, and become more intentional narrators of our own lives. This lesson's guidance helps you find an honest perspective that is both healing and beautiful.

Lesson 3: Writing What the Body Does

We tell ourselves so much about our bodies—without actually paying attention to the body itself. This lesson walks you through a process that helps you notice what you've missed, and reveals beauty in what your body does every day.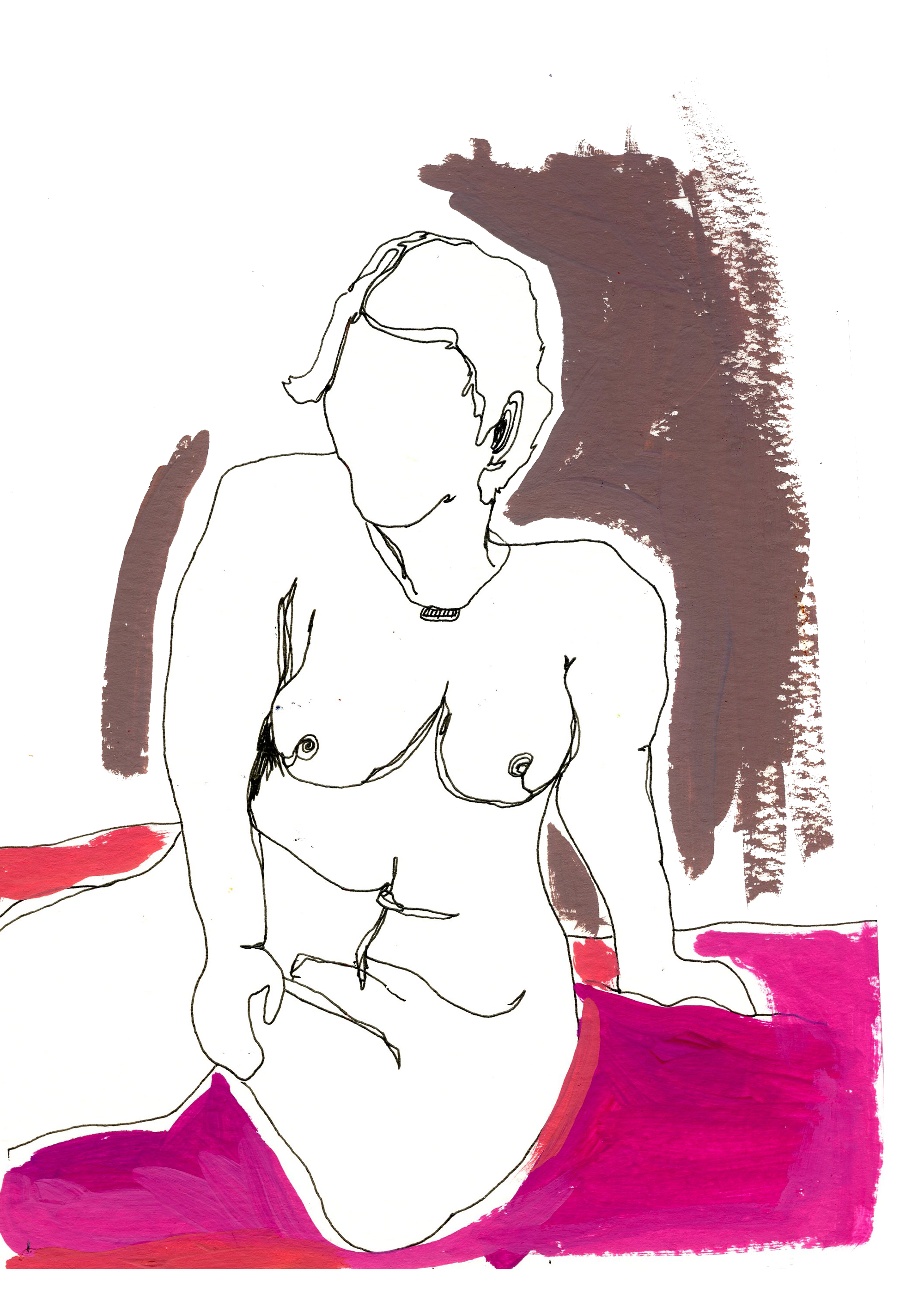 Lesson 4: Writing the Landscape of Your Body
Many of the words attached to our bodies are descriptors that enable or require judgment: pretty, ugly, thin, fat… This lesson shows you how to write about your body without those words, with a result that's both powerful and freeing.

Lesson 5: Intergenerational Healing through Writing about the Body

Your mother inevitably carried a story about her body—and in one form or another, that story was passed on to you. With an unconventional approach to examining the past, this lesson helps you give voice to what's been handed down.

Lesson 6: How Do You Thank Your Body in Writing

Gratitude is simultaneously an open and a powerful stance. Our course ends with writing exercises that allow genuine and specific appreciation to rise to the surface. You leave class with 6 weeks' worth of exercises you can revisit again and again.
How many years have stories about your body played on a loop?
How many more years will they keep going if you don't do the work of sorting them out?
Some of the words you carry about your body are walls that keep you stuck. Other words are doors waiting to be opened.
You can't do anything with any of those words until you know what they are—and writing can reveal them all to you.
If you feel a call to a better relationship with your body, please join us.
We're committed to making this course worth your money and your time.
We love this work, and we only want you to be part of this course if you love it, too.
If you register and then find it's just not the right fit for you, we will refund your course tuition.
Frequently Asked Questions
When does this course start and finish?
Writing the Body is a live, guided class that lasts for six weeks. It begins August 20th and ends September 24th. Classes are held each Tuesday evening from 6:30-8:00 pm PT. Classes are always recorded and recordings made available the following day.
How long do I have access to the course?
You gain access to a new lesson in the course each week, as we move through it together. After that, you have unlimited access to this course for as long as you like—across any and all devices you own.
What if I am unhappy with the course?
If you start the course and find it's not the right fit for you, we'll refund your money in full—no questions asked. (Though we really would love to know why, just so we can always keep improving the experience for others.) Contact us in the first 30 days of the course and we will give you a full refund.
What type of writer is this course best suited for?
This course is for both the beginning writer and the more seasoned writer. The lessons and writing exercises can be used and adapted at any level of skill. Really, the only requirement is that you have a body and are willing to experiment with writing about and with it.
Is this course gender specific?
This course is created for anyone who wants an experience in exploring and writing their way through their relationship with their body. In our other courses, the majority of students have identified as women, but any respectful human is welcome to register. The curriculum isn't gender based, so again, having a body is the only requirement. Having a specific story about that body is not.
Can I purchase this course for someone else?
Absolutely. (We're obviously writers ourselves and we would love a gift like this.) We're happy to work things out so that course emails are sent to the right person. Email us at
[email protected]
with the gift recipient's name and email address and we'll help you personally.
How and when do I attend this course?
This course is held entirely online, so you can attend from anywhere that has an internet connection. We host all the lessons live on an online platform called Zoom. You can watch the instructors from any device and you do not need to participate on camera (unless you volunteer to). Live classes are broadcast on Tuesday evenings from 6:30–9:00 p.m. PT, starting August 20, 2019, for six consecutive weeks. If you can't join us live for some of the classes, you can watch the recording that we post the following day. We aim to make things easy for you, so if you have any questions about the logistics of the class, please email us at
[email protected]