Notes From Quarantine
A workbook to record your personal experience during a time of great change and uncertainty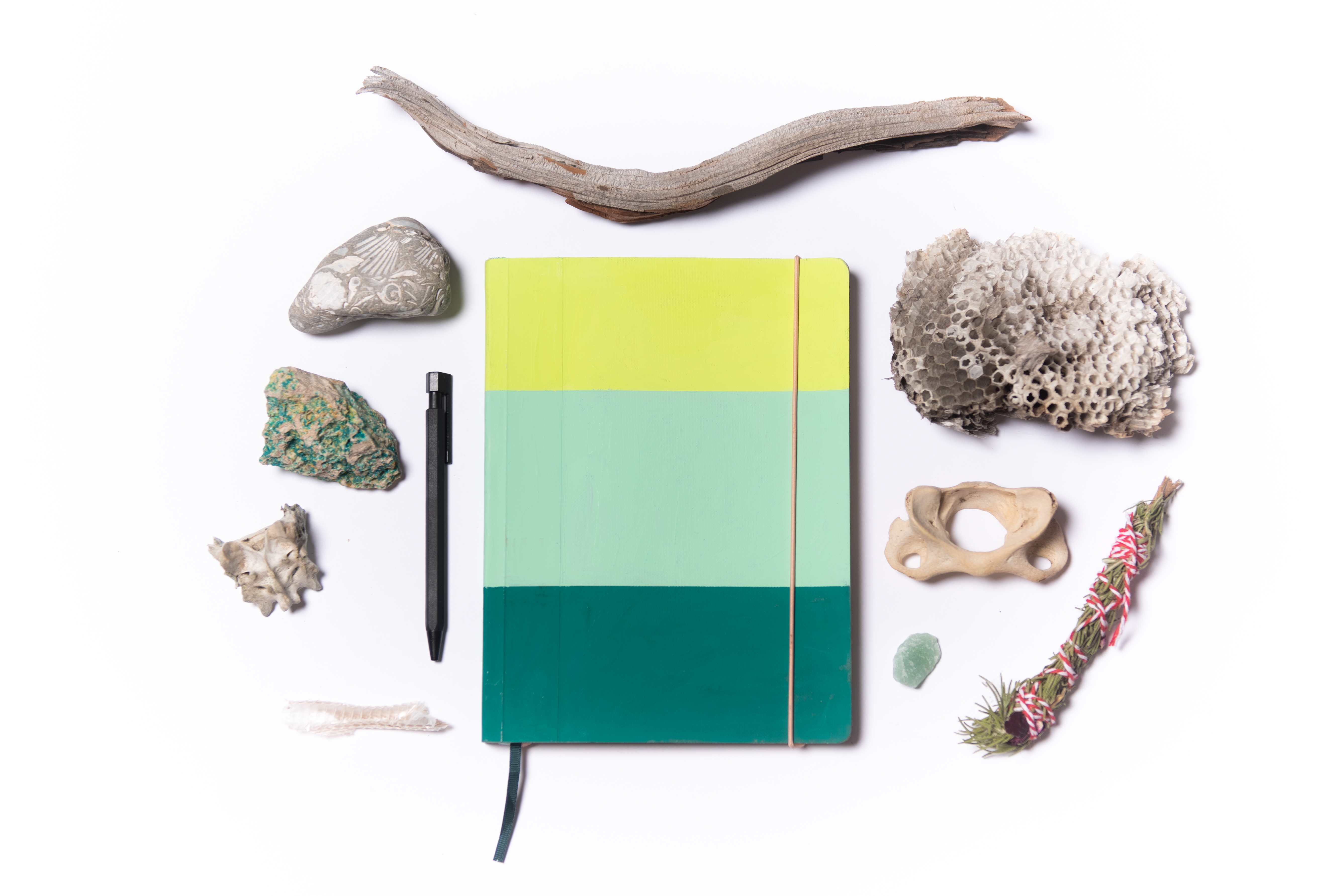 A worldwide pandemic is anything but small. For so many of us, maybe all of us, the world will never fit back into what was there before. Beyond our homes, apartments and tiny universes, the world is experiencing loss in ways that are difficult to comprehend.
This small book is meant to help you hold on to some of these moments by providing prompts, space and ways to write your own personal story. Here you can record both the light and the dark, equally vital and beautiful. The book you write in will someday be a relic of this time.
You need not tell the story in its entirety, just grab on to what is yours right now.
This workbook gives you 70 pages of prompts, quotes and space to record your own personal experience during this time. As much as we believe we will remember details, stories, moments, contracts we make with ourselves, it is all too easy to forget once we move forward. So much of this is worth processing, recording and seeing through the lens of writing. Let this help you have a place to do that.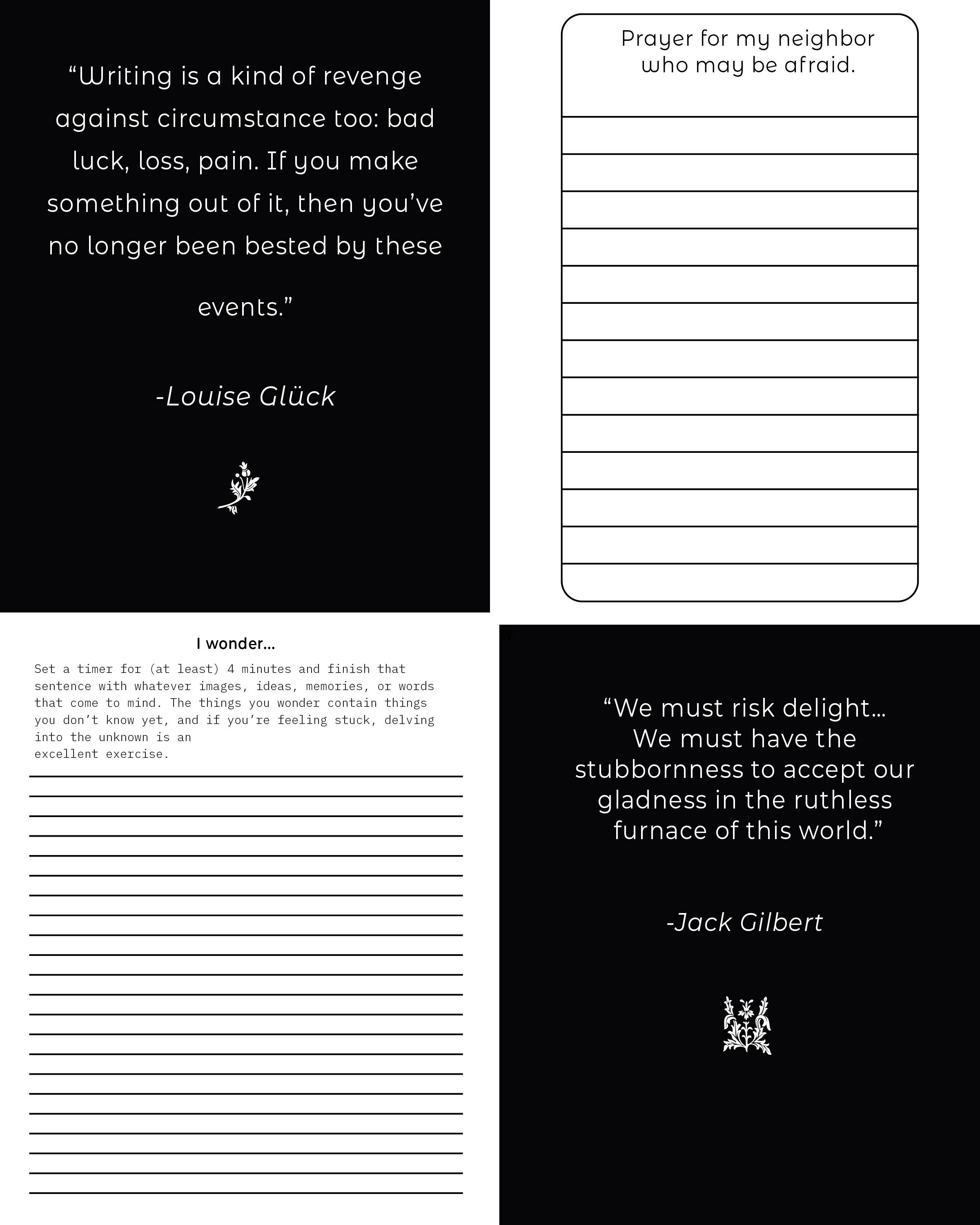 Your Instructor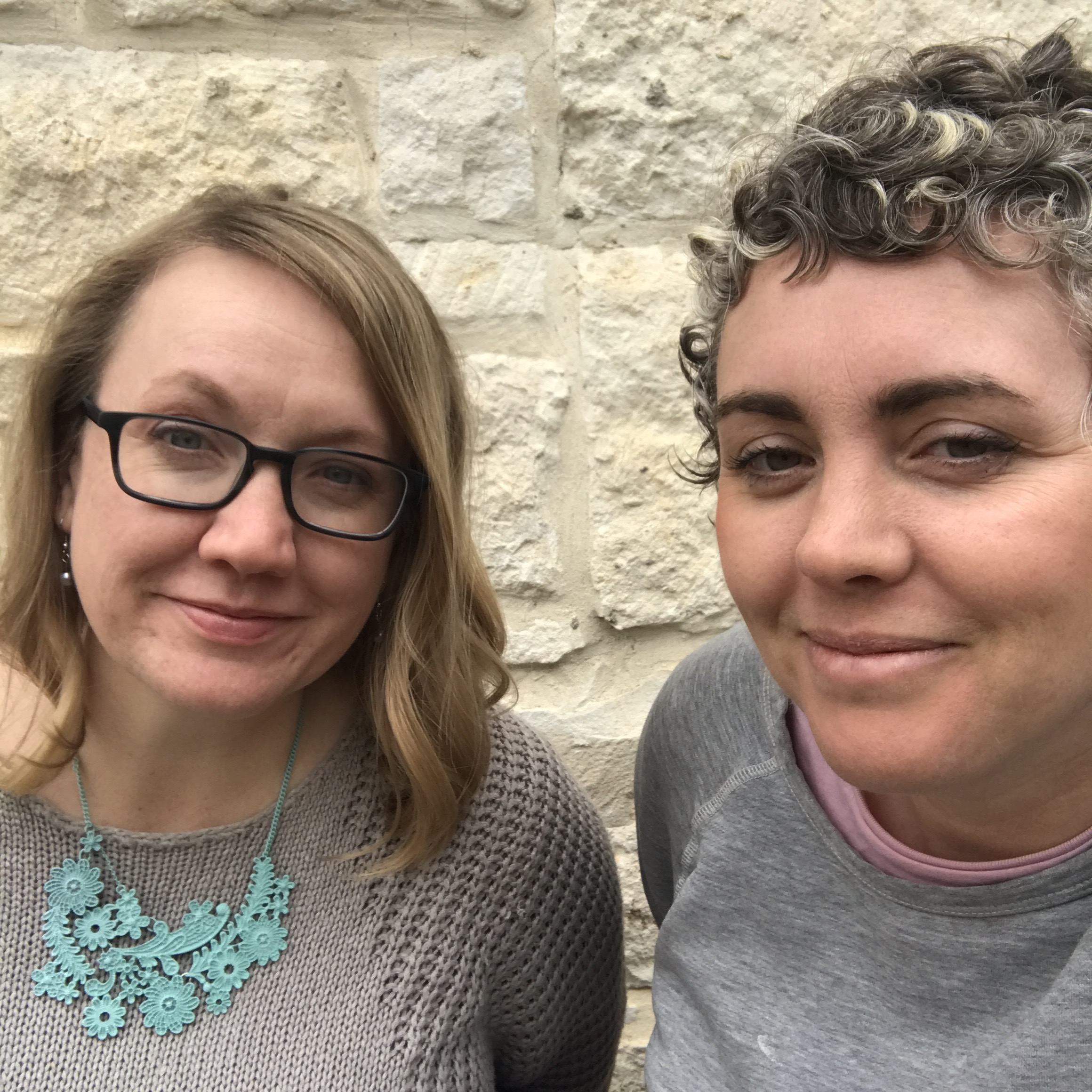 Ashmae and Kathy formed Mine To Tell in 2018 and have since taught hundreds of students to take back their power through writing. We both have MFA's, write professionally for our jobs, have published books, short stories and essays, and care a whole lot about the act and craft of writing. We are so glad you are here.
Thank you for your support!
We hope you are able to use this book in ways that feel healing.
Reach out with any questions at [email protected]